Welcome to the Blogs!
 Welcome to our blogs!
We hope you'll enjoy keeping up with our journey.
We have pictures, video updates, and lots of crazy stories. Just point your cursor at the word "Blogs" above, 
choose a blog from the drop-down menu, and start exploring!
For Shimrit's Author Blog 
Click Here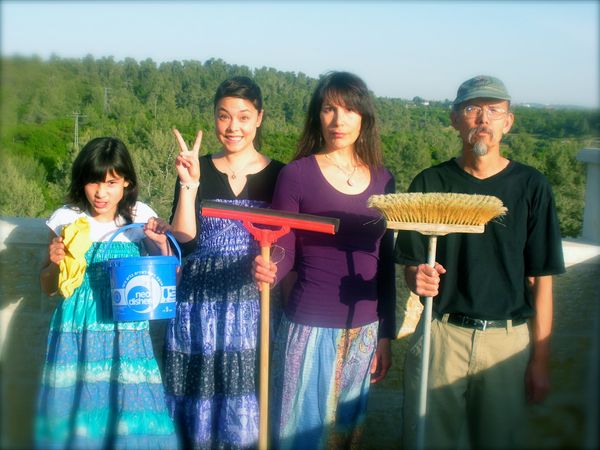 The "clean-up crew" cleaning the house and porches before we leave Israel.